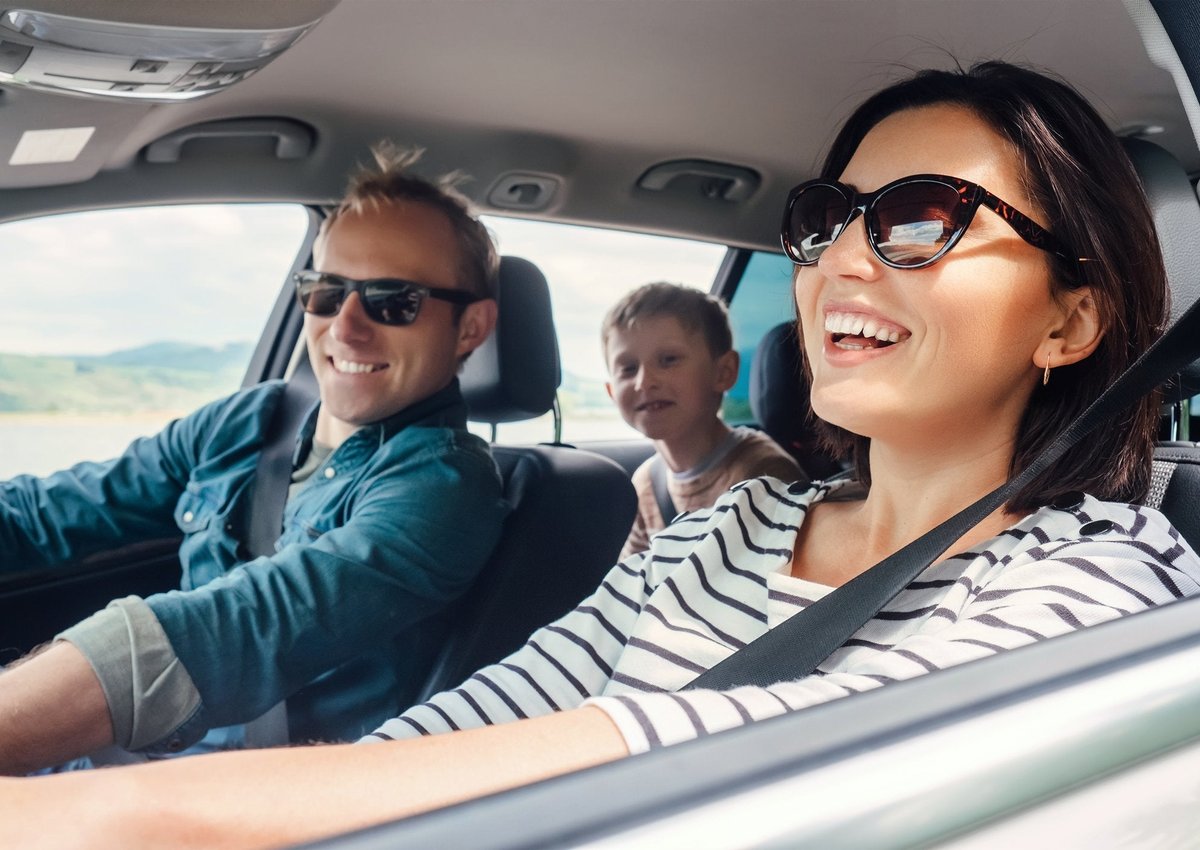 Who knew Costco could improve all types of travel experiences?
---
Most important points
Costco operates in 14 countries around the world.
It's easy to pre-order at any Costco store around the world and pick up when you arrive.
Healthy eating is easier when a Costco run is scheduled shortly before a road trip.
---
As part of a couple who travel frequently, I realize that Costco has provided us with some pretty great benefits over the years. Even without touching on the benefits of its travel services, here are three ways Costco has improved our lives.
1. Offers a taste of home
Costco has 583 locations in 46 US states and Puerto Rico, but did you know it also operates in 13 other countries? Here you will find Costco stores around the world:
107 locations in Canada
29 in the UK
14 in Taiwan
18 in Korea
31 in Japan
14 in Australia
40 in Mexico
4 in Spain
1 in Iceland
2 in France
2 in China
1 in New Zealand
1 in Sweden
Several things happened when my husband and I moved to Central Mexico. We fell in love with the people, the culture and the food. Oddly enough, I eventually found myself missing American food. I didn't want it for every meal, but I yearned to buy the ingredients for some of our favorites.
Luckily there was a Costco in our town. While most of the groceries there were Mexican, they also had enough American items for me to whip up an American dish or two.
When I look back at our early days in Mexico, I realize how nice it was to have one familiar touchstone, even if it was a checkout counter that looked just like the one we shopped at back home.
If, like us, you find yourself settling in new countries or you just enjoy international travel, you're much more likely to find trusted staples at your nearest Costco.
2. Save money on vacation
I find that some expenses are easier to budget for than others on vacation. For example, I know how much plane tickets, accommodation and a rental car will cost. The wild card is meals. For starters, I'm never sure how many meals we'll want in a day, and I rarely know anything about the cost of food in the area we're visiting. I can try to set a budget for it, but normally I find myself way off.
We picked up a trick from my son and his family after a recent US field trip. They predetermined how many meals they would eat out. Then, in anticipation of the meals they would eat at the hotel, they ordered groceries in advance.
Although Costco does not offer a pick-up service, you can order everything you need from the store closest to your accommodation and collect your order from the warehouse once you arrive. You can also order snacks for the kids, cheap water toys, or other items that you're likely to overpay in a touristy area.
3. Makes road trips a little less nauseating (and expensive)
If you're anything like me, you like the idea of a road trip, but the reality becomes a disgusting mix of car sickness and food regret. For years I bought the same junk food every time we stopped for gas. Knowing I'd feel like crap an hour later, I kept battling the boredom by snacking on things I'd never bring home.
And this is perhaps the main reason why I love Costco so much. A day or two at the warehouse for a road trip means I can stock up on healthier snacks. It also gives me the chance to buy bottled water, acetaminophen and the all-important Dramamine which I will surely need on a winding road.
We almost always take our two dogs on road trips strapped into their dog seats, excited to see what we buy them to snack on. Now I'm not sure how healthy gas station meat of any kind is, but I've never felt good about what I let them eat on the go. Stopping at Costco means getting the chance to buy them a new, healthy dog ​​snack that won't incite as much guilt.
Hitting Costco shortly before departure with a clear plan in mind and a list in hand has gone a long way in making travel easier. It also allows us to leave a little more money in our bank account.
Warning: The Highest Cash Back Card We've Seen Right Now Has 0% Intro APR Until 2024
Using the wrong credit or debit card can cost you a lot of money. Our expert loves this top pick, with an intro APR of 0% through 2024, an insane cashback rate of up to 5%, and all somehow with no annual fee.
In fact, this card is so good that our expert even uses it personally. Click here to read our full review for free and apply in just 2 minutes.
Read our free review