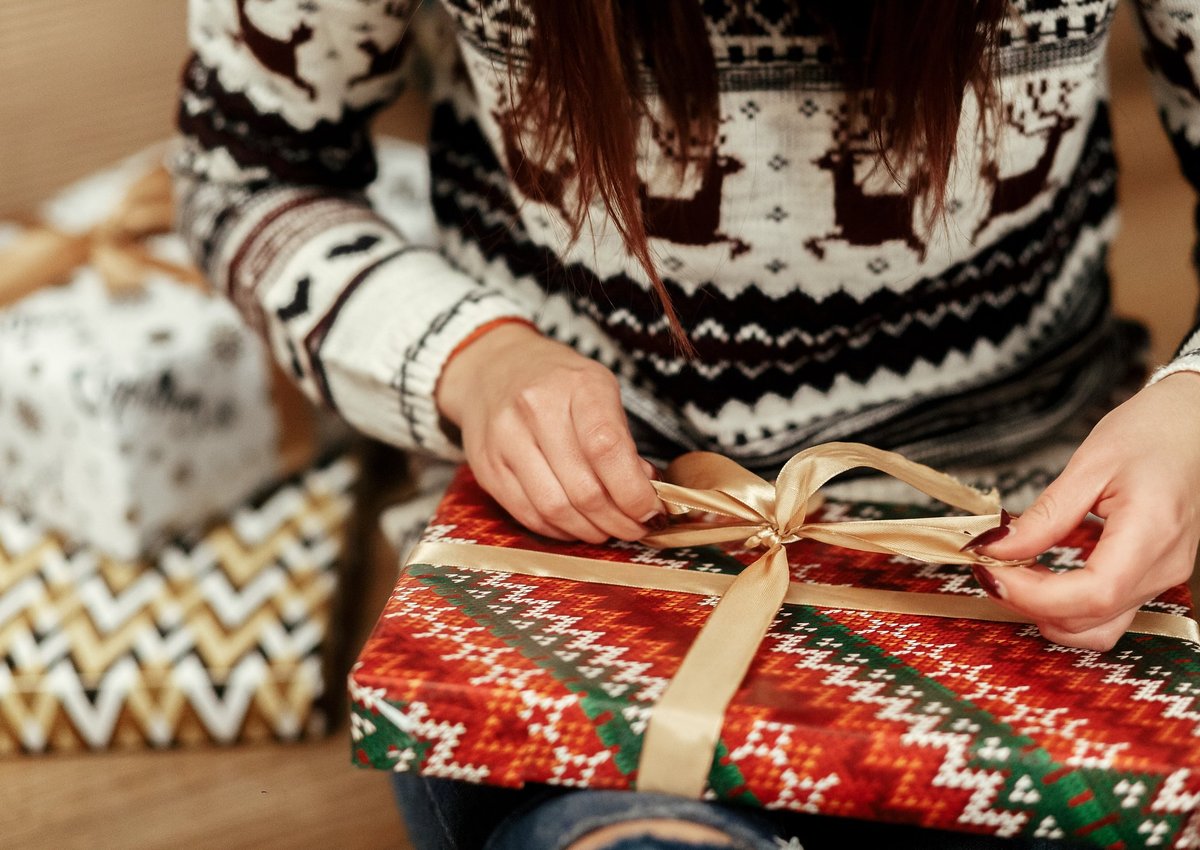 Could you end the holiday with more money in your pocket by forgoing these things?
---
Most important points
The holidays can be a precious time of year, but there are some expenses you may want to avoid.
Dave Ramsey recommends avoiding extended warranties and using store credit cards for purchases.
He also notes that electronics aren't personal or meaningful enough to serve as holiday gifts, but you can often find a good deal on these expensive items during the holiday season.
---
Spending money seems to go hand in hand with celebrating the holidays. In fact, it's really easy to blow your budget and charge a ton of stuff on your credit cards because you get caught up in the magic of the season.
However, you don't necessarily have to empty your bank account – and one way to avoid that is to see if a certain holiday purchase is really worth it. If you're not sure how to start cutting costs, this advice from financial expert Dave Ramsey on holiday expenses you can skip may help.
Should You Avoid These Vacation Expenses?
Dave Ramsey identified some holiday expenses you can skip this season. Among which:
Extended warranties: Ramsey says this is "almost always a terrible idea" because they are expensive and often don't cover much. He warns that stores push them aggressively because they are big money makers, and you just have to say no.
Store credit cards: Ramsey explained that many stores try to entice you to open a card by offering you a percentage off your purchase, but cautioned that these cards could cost you dearly in the long run if you don't pay the balance in full or if you want to spend more later to use the "rewards" they offer.
Expensive electronics: Ramsey says electronics are more expensive purchases than most people should make, and you're better off buying "more personalized, meaningful, and affordable gifts" instead.
Gift wrapping services: Instead of paying for professionals to wrap gifts, Ramsey recommends doing it yourself by picking up materials and supplies at your local dollar store. He also said you can save even more by getting creative and using brown bags or butcher paper that you decorate yourself.
Overnight Shipping: Ramsey advised avoiding these unnecessary extra costs by planning ahead when making your purchases. "Santa has a tight schedule and he doesn't have time to sit around and wait for your last-minute order," Ramsey warned. "Even his Christmas magic can't solve supply chain issues (yes, that's still a thing). So plan ahead! If you do, you won't have to worry about those overnight shipping costs."
Should you take Dave Ramsey's advice?
Ramsey is absolutely right that there's no reason to waste money on things like gift wrapping or fast shipping. It doesn't take much time or effort to wrap gifts yourself or use dollar store gift bags if you really don't have an ounce of craftiness in you. And there's absolutely no reason to pay the high prices to get gifts delivered to your doorstep quickly if you're creating a budget and shopping list early on.
Extended warranties are also a rip-off that you should avoid year-round (especially if you get a credit card that offers an extended warranty as a perk). And store cards have high interest rates and often poor rewards programs, so they should be avoided despite the deals stores offer to sign you up.
As for the electronics, that's a tougher decision. The holiday season offers the chance to get good deals on big-name items, and if those are really the gifts your loved ones want, then you might decide they deserve a spot under your tree. Just be sure to check out the features and shop carefully to get the best price when shopping for gadgets this holiday season.
Warning: The Highest Cash Back Card We've Seen Right Now Has 0% Intro APR Until 2024
Using the wrong credit or debit card can cost you a lot of money. Our expert loves this top pick, with an intro APR of 0% through 2024, an insane cashback rate of up to 5%, and all somehow with no annual fee.
In fact, this card is so good that our expert even uses it personally. Click here to read our full review for free and apply in just 2 minutes.
Read our free review